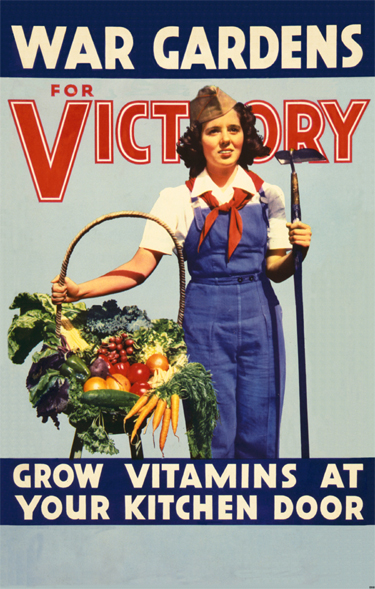 Memorial Day is a day of recognition and remembrance for individuals who have sacrificed their lives serving in the armed forces. The holiday has Southern roots in the Civil War, believed to originate from a celebration known as '
Decoration Day
' to honor the dead. You can visit the
United States Department of Veteran Affairs website
to learn more about Memorial Day. Gardening and war are inextricably linked, and many people are familiar with the role that Victory Gardens played during World War I and II.
There are many ways you can celebrate Memorial Day through your own backyard garden or community garden. Here are a few ideas to get you started:
Include a statue in your garden to honor a loved one or as an offering of thanks
Plant red, white, and blue wildflowers
Plant a fruit tree
Cultivate cuttings from a loved one's garden or plant an area with their favorite varieties
Tell us about how you're celebrating Memorial Day in your garden. Email your story, a picture, and your contact information to
info@fnfcg.org
, and we will feature them in an upcoming post.