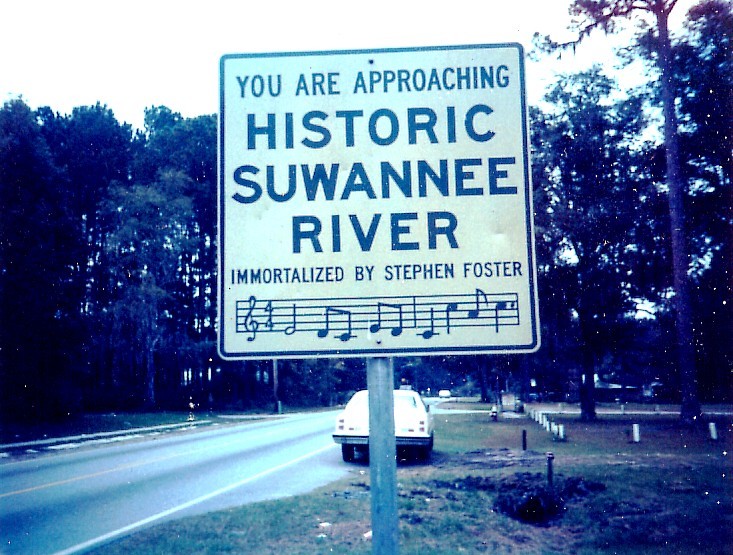 Join Sowing Seeds Farm for a full day and night of camping, learning, and meeting friends at their 27 acre farm near Live Oak. Out there in old Suwannee Florida country, time seems to slow down a pace under the shade of the oak trees and the starlit nights are not dimmed by the ambiance of cities. That is where you go to watch the stars while the crickets sing you to sleep.
The farm is located about 14 miles South of Live Oak, FL just a few miles from the historic Suwannee River and Royal Springs for natural swimming.
In addition to the plant swap and potluck, various workshops and presentations relating to homesteading, self-reliance and permaculture are being planned for the event and will last between 30 minutes to an hour each. These sessions will be held under roof with fans or in the shady wooded area. If possible, please bring your own chairs as they have a limited number of pine straw bales for seating.
The tentative schedule of events will be posted on their Facebook event page and updated as it develops:
https://www.facebook.com/events/238051876336311/
Admission is FREE and donations are welcome. All events are optional and you can come and go as you please. There is plenty of parking space and RV's/campers are welcome.
Drinking water is available, but please bring your own water bottles or canteens to help them reduce waste. Feel free to bring your own food and utensils or share a dish at the Saturday evening campfire potluck or Sunday morning breakfast potluck. (Pollo-vegetarian/Pescatarian preferred, please label your ingredients.) Electric and manual juicers will be available for juicing raw fruits and vegetables.
Vendors are welcome and there is plenty of space available with access to utilities. Please contact them to register as a vendor so we can add you to the list.
Tent camping in the wooded area is available if you would like to spend an evening by the campfire. Indoor bathroom and outdoor shower are available 24 hrs. RVs, campers and vans are also welcome. They will not have extra space for accommodations in the house. Please plan accordingly and bring your own camping gear.
Don't forget to bring hats, sunglasses, sunblock, repellent, etc. A natural repellent they like to use is a simple mix of coconut oil with a few drops of tea tree oil massaged generously onto skin (no guarantees though!).
Well-behaved children and pets are welcome. They have two golden retrievers, free ranging ducks, chickens, guineas and pastured livestock.
Invitations with address, directions and GPS coordinates will be sent to all who confirm they are attending. Please click here for information and to RSVP.
VENDORS
The Pecan House, Inspire Seeds, Legend of Sun Lion Florida Citrus
EVENT SCHEDULE
SATURDAY, May 18, 2013
2pm - Cattle gates open, setup camp (or whenever you arrive), vendors setup, walkabout/introductions.
3pm to 7pm - Workshops/Presentations (TBA)
- Josh Jamison - Perennial Food Plants
- John Starnes - Creative Frugality
- Joanna Montana - Social Permaculture
- Andy Firk - Wild Edible Plants/Walk
- Mycol Stevens - Tool Repair Workshop
- Eric and Anna Scott - Beekeeping
- Roger Abrahams - Making Flame: Fire By Friction
7pm to 9pm - Campfire potluck dinner
9pm to 11pm+ - Campfire, acoustic musicians, star gazing, campout.
SUNDAY, May 19, 2013
7am to 9am - Organic coffee/potluck breakfast or push snooze and sleep for a bit longer.
9am to 12pm - Workshops/Presentations (TBA), Plant Swap, Give Away & Sale. Bring cuttings, potted plants, containers, seeds, roots, garden tools, garden books. etc.
12pm to 2pm - Convoy to nearby clear springs for naturally cool swimming and wild edible plant walk. You can depart from there or come back to the farm to pack up.
Please click here for more information and to RSVP.